Regular price
Sale price
$89.99
Unit price
per
Sale
Sold out
Neoprene padded breast plate
4 points of adjustment for size
Perfect for tracking and protection
Plastic GT Cobra Buckle

Badges sold separately
Harness Girth Measurement
Harness girth measurement is the widest point of your dog's chest and rib cage area.  Harness sizes are based on the girth measurement and can vary widely between breeds or even individual dogs. It is important to accurately measure your dog's girth for the best possible harness fit.

To measure your dog, stand over your dog and place one end of a measuring tape on the dog's spine just above the widest part of the dog's rib cage.  With your other hand, wrap the tape measure behind the dog's front legs and around the dog's body, making sure to go underneath the widest part of the rib care as shown in the diagram. 

It is important to order a harness that has an appropriate girth measurement for your dog.  If your dog's measurement falls between two different sizes, consider ordering the larger size to allow room for growth.
Share
View full details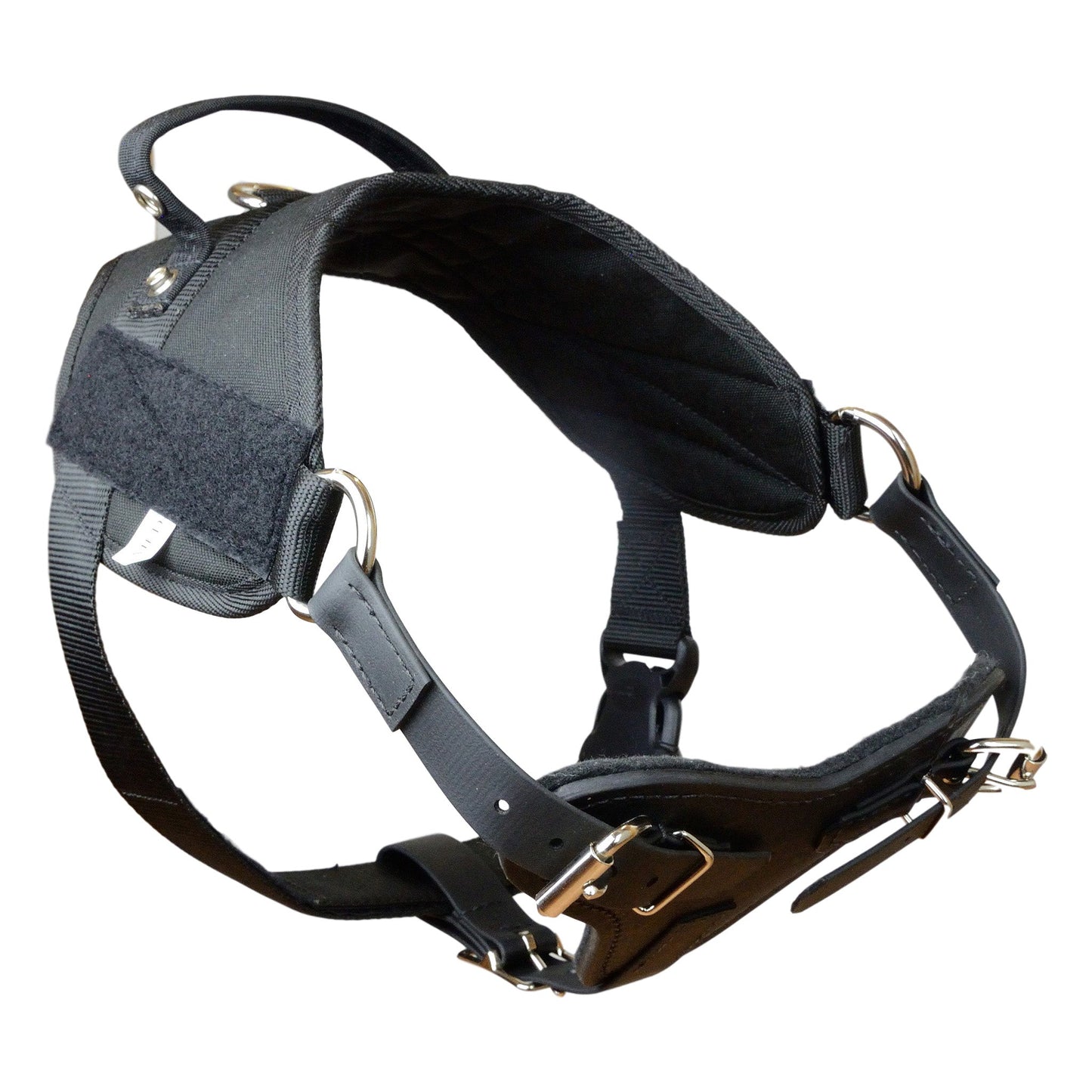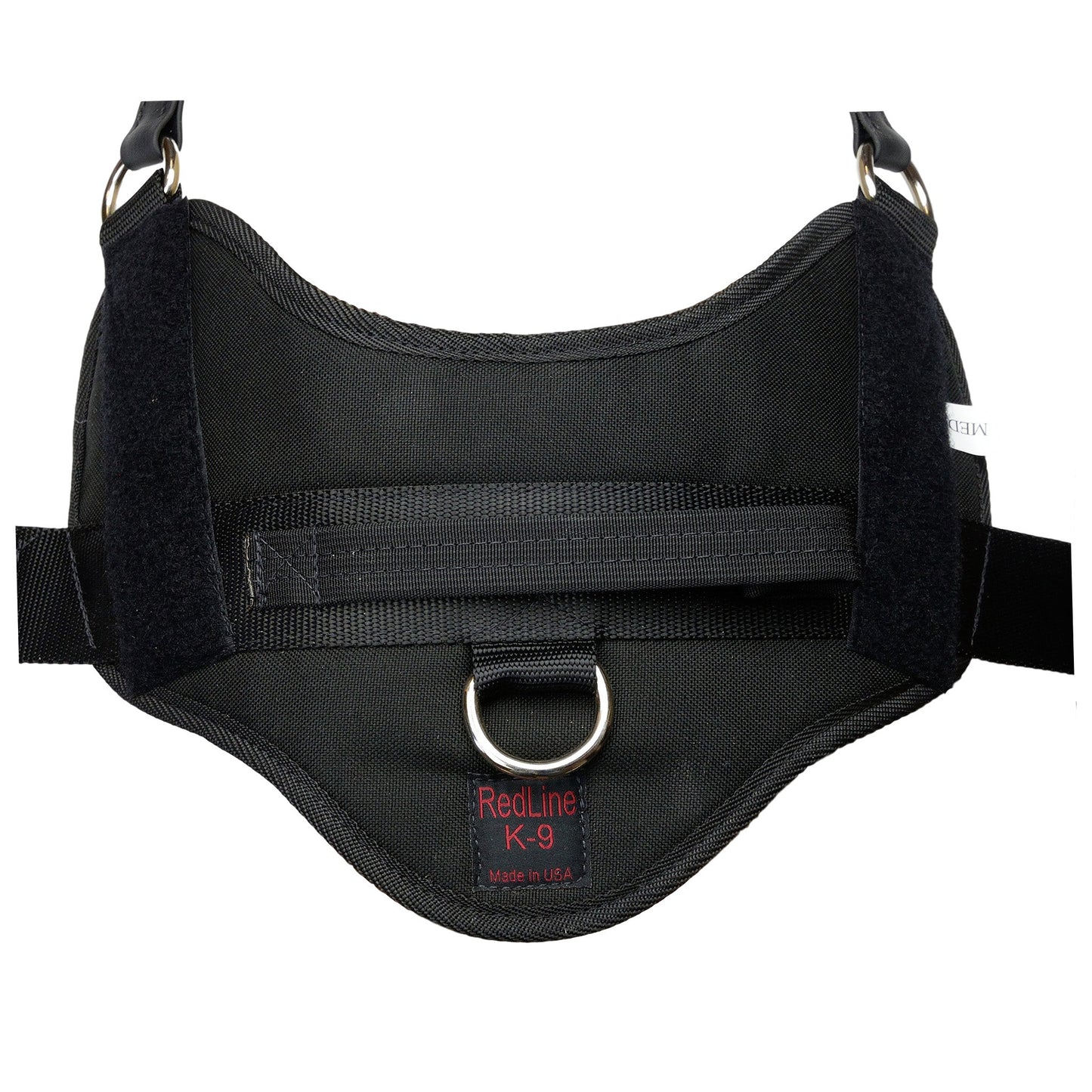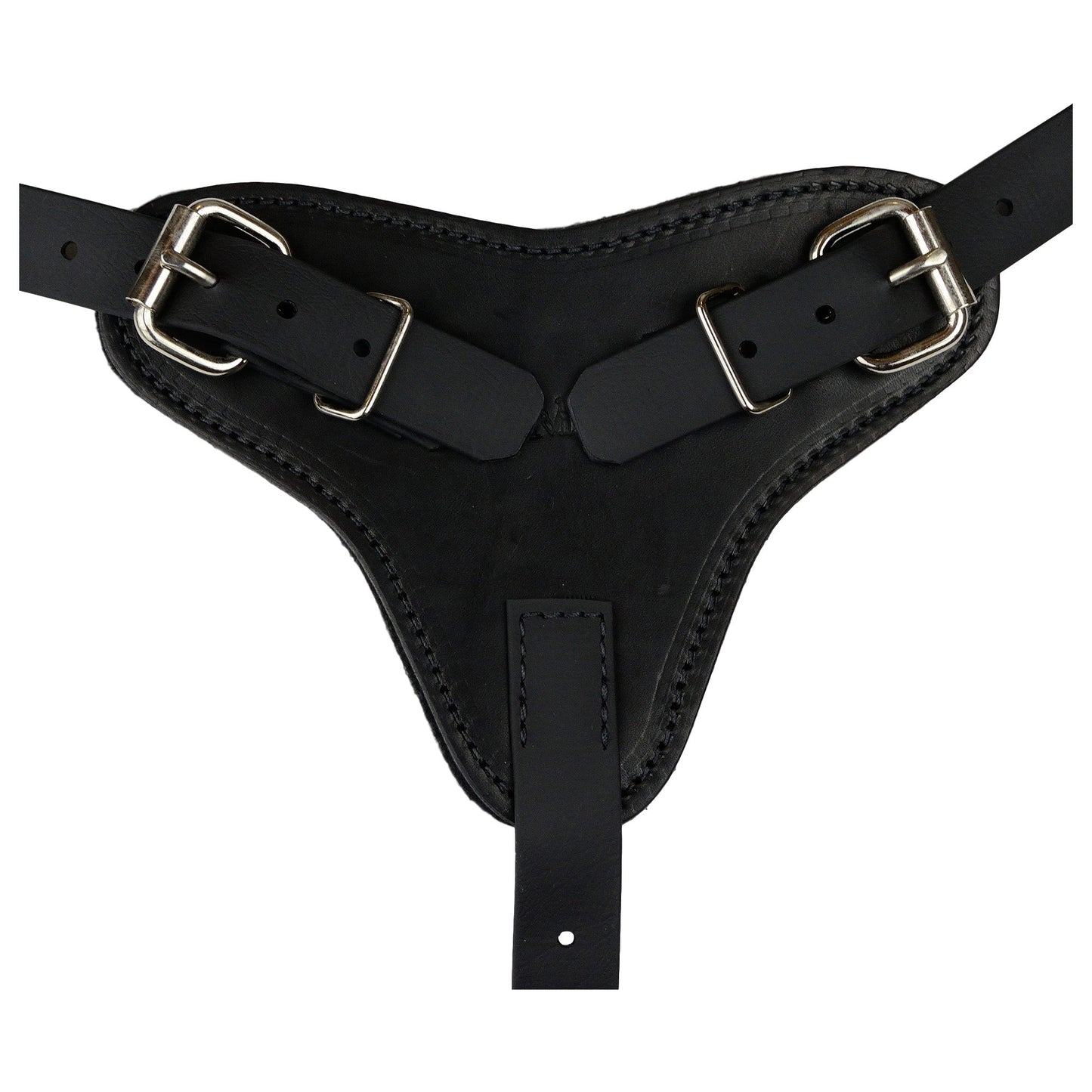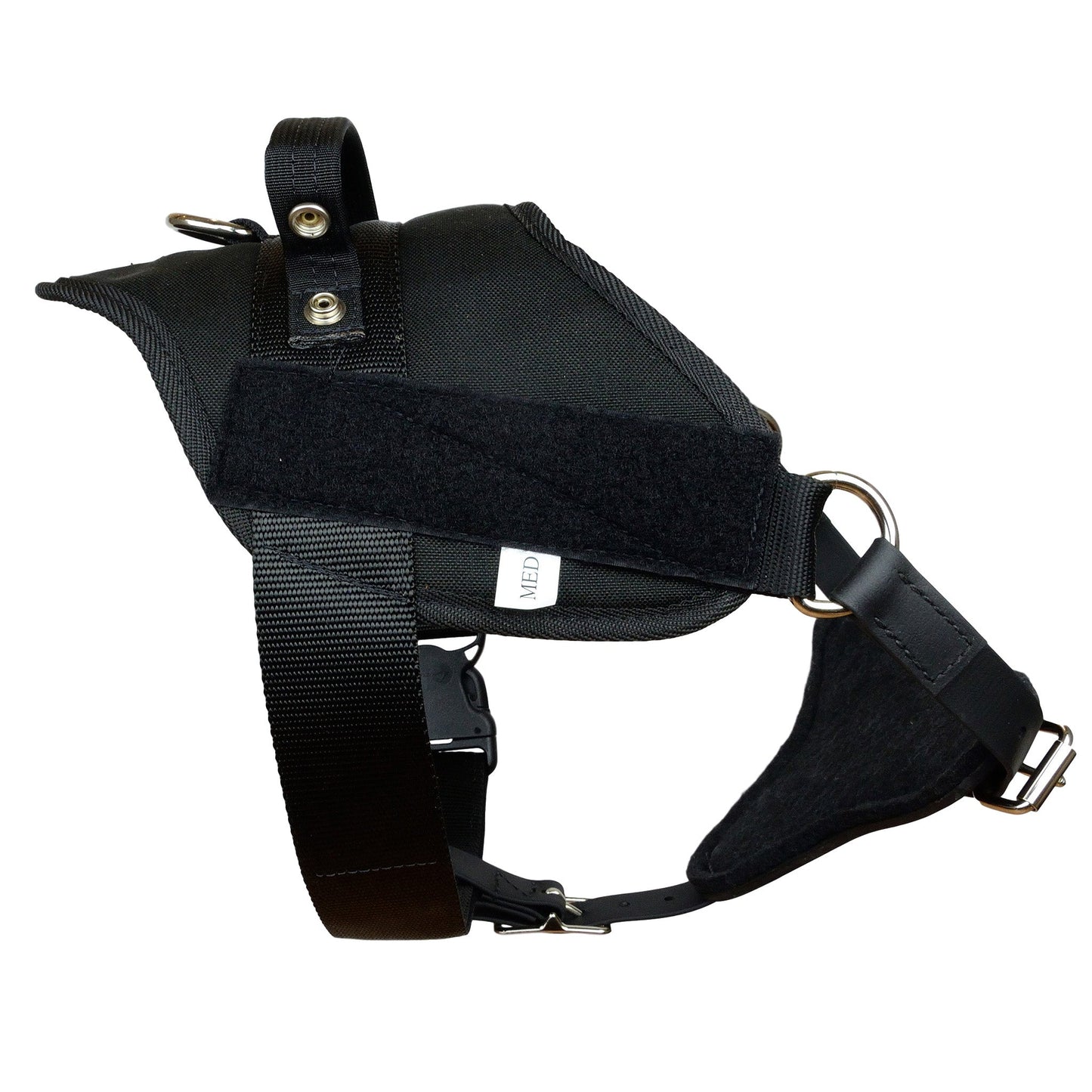 Our Dual Purpose Harness is extremely versatile and popular amongst police K9  officers as well as sport enthusiasts.  This nylon body dog harness has three locations for ID badges and a neoprene padded breast plate making it well suited for tracking, agitation and general patrol work.
The breast plate is made from our Latigo leather backed with Neoprene for comfort and attached to the Nylon harness body by ultra strong 1" BioThane Beta® 520.  The belly strap is made from 2" nylon and finished with heavy duty Velcro allowing for roughly 4 inches of adjustment.  The belly strap buckle is a Plastic GT Cobra buckle for easy on and off while preventing accidental opening during use. The attached handle includes a metal snap allowing the handle to be fastened flat to the harness.
The Duarl Purpose Harness is very similar to our Yurkiw Harness.  Dual Purpose harnesses have a larger body than the Yurkiw Harness and have a single D-ring attachment point. The larger body style on the Dual Purpose Harness allows for large ID badges to be displayed on the sides.
All sizes have a large 7" Velcro attachment point behind the handle which will accommodate any of our  1.5" x 6" K9 ID Badges.  An additional Velcro attachment points is located on either side of the harness and will accommodate any of our 1.5" x 6" K9 ID Badges.  All badges sold separately.